Weddings are a joyous and celebratory event, filled with love and happiness. However, we know that it takes a huge amount of effort and planning prior to the actual date of the wedding, from picking out the perfect wedding dress/tuxedo, selecting the menu for the food being served at the restaurant, and these are just examples amongst many other things that have to be done.
Your guests may not know or understand the lengths you go to have the perfect wedding day, but we know it all to well.
One of the most important things that requires your attention before planning out the wedding are the wedding invitations, although it may seem as a small concern, we understand that it is still a crucial element as this somewhat determines the number of people attending your wedding.
Here are some unique and creative ways to have your wedding invitations printed out.

1. Bookmarks for the book lovers
A simple wedding invitation, providing concise and necessary information for your guests. This could also serve its function as a bookmark which will be a nice memento for them.

2. Go for a rustic feel and surprise your guests with a paper bag
Forgot to R.S.V.P? We are sure that your guests will remember to do so with this particular invite.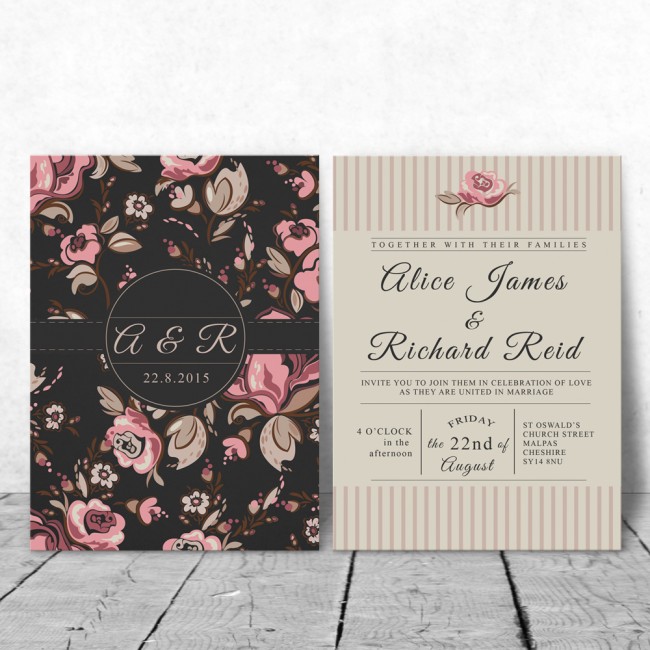 3. More space for information
Sometimes less is more, however, if you want your guests to know more about the wedding by providing more information, a brochure is definitely the way to go.

4. Keep the invites organized
Afraid that the beautiful wedding invites may get tattered in the midst of the delivery process? Have a folder in the similar tone to keep them protected.

5. Traditional but never out of style
Never underestimate the effects a good card can have. There is a reason why cards have been around for many years, simple yet effective.
These are just the few unique and creative wedding invitations that we feel could provide you with an inspiration. Let us help you to smoothen the process of your wedding preparation with one less worry for your wedding invitations! アジアのアイドルの最高のコンパイル XIDOL BLOG
Have other designs and ideas in mind? Do not hesitate to contact us and we may be able to discuss and provide you with your desired wedding invitation.