After long strenuous hours of designing, we tend to overlook and miss out a crucial consideration which is the preparation for printing. There are moments when a digital design matches your every expectation as seen on screen but things may go awry when reproducing that same design on a physical print.
It does not matter if the artwork you are designing is for an advertising campaign, parties, decoration or even a school assignment. There are certain things you should take note of to ensure that the process of printing your artwork is smooth and accurate.
Ensure to check the color settings on your artwork
The difference between the color as seen on your monitor as compared to what is reproduced is print may be significant. The reason behind this is because computer monitors display colored lights known as RGB, allowing you to view a much wider spectrum of colors. Whereas printing advocates the use of CMYK. Therefore, be sure to change the color settings on the software you are working on to ensure that the colors will remain consistent both during what you view on your monitor as well as on print.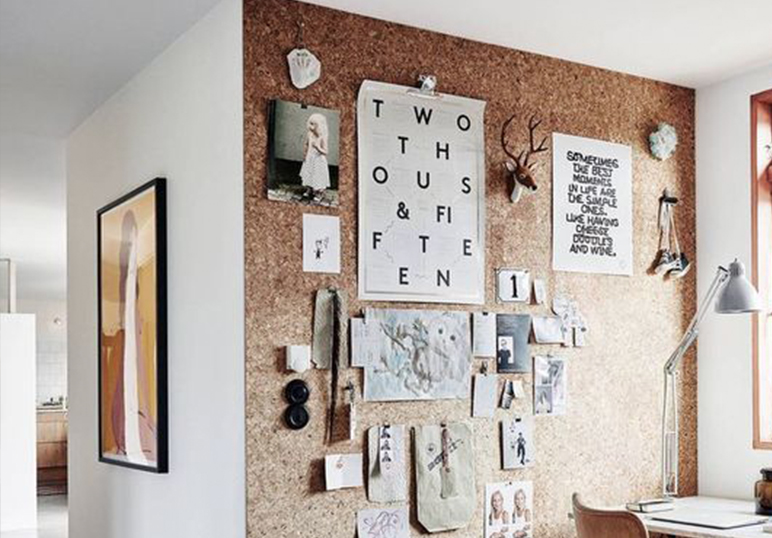 Use the correct resolution to avoid blurred or pixelated prints
Print production usually requires a high resolution of at least 300 Dots Per Inch (DPI). Any resolution sent to print with a lower resolution than previously mentioned could cause certain portions of your artwork to be blurred and pixelated. You definitely want to retain that crisp look after spending all the time designing your beautiful visual. Be sure to change that resolution setting!
Consider the size of your artwork before bringing it in for print
There are many variations of artwork currently, using many different sizes of paper to best fit into the location or use of your artwork. Regardless, take some time to think about what is the best fitting size for your artwork according to the place where you might want to display it and you could also check with the printing experts down at the shop if they offer these sizes along with other paper specifications.
What is the format of the soft-copy artwork you should bring down for print
As the resolution of the print design should be set to a high resolution, we recommend to save these files in PDF format in 300 DPI.
Check your work before printing
This is one of the most important and commonly overlooked step. We strongly urge you to check through your file to ensure that everything copy related has been spelt correctly, that the images are aligned to your satisfaction, and essentially, that you are happy with your design before deciding to print it out. There's nothing worse than finding out a little mistake within the artwork after printing and having to reprint, especially if you are facing time constraints. It is always better to do a thorough check before than finding out later.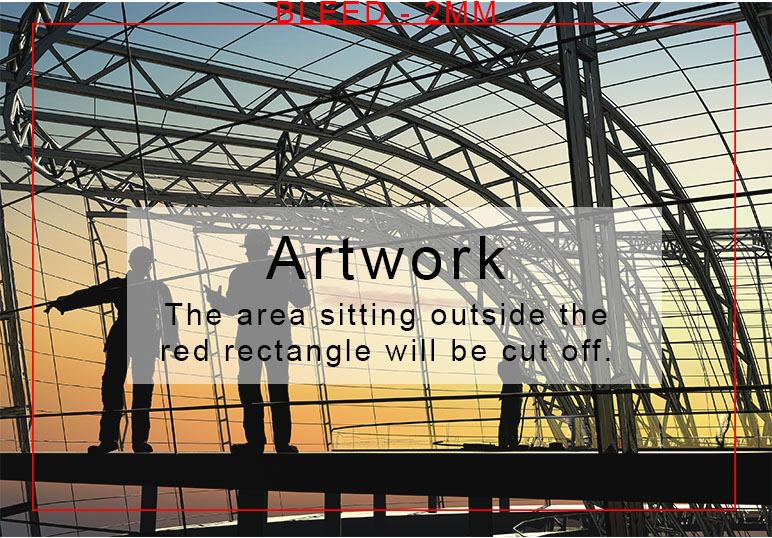 Think about the bleed size
Bleed is the area outside of the artwork that requires trimming after the poster is printed out. This is done to provide room for error, as there may be movement of the paper or even design inconsistencies during the process of printing. Be sure to check the bleed size with your printing shop or get advice on what is commonly done before printing your artwork.

Do not place your designs to close to the edge of your artwork
The edge of the artwork is commonly referred to as the 'trim'. You might notice that some of your copy or an image might be cropped off due to the trim if placed to close to the edge of your artwork. Try to provide a space around the edge of the poster, to place all your designs within that area and avoid having them disappearing after print.
Clarify every uncertainty you can before printing
You may have designed something spectacular but possess little knowledge on printing. However, the people working at the printing shop has the edge on that and it is their expertise. Do not hesitate to call and ask them questions you have regarding printing your poster, it's all about ensuring that your work is exactly reproduced onto print.
With our dedication to excellent customer service and helping you to attain the best results for your print, you can be certain that you are in good hands when printing your work with us.