The process of hot stamping aka foil stamping is a special one that is carried out using a mixture of heat, metal dies, foil film and pressure. You can choose the type of foil you want from a range of finishes, colours and even special optical effects. Metallic finishes are very popular but you can also get other colours in matt or gloss finishes.
Traditionally, foil stamping used to be done by hand using dies that had been custom engraved. As you can imagine, this was expensive so it was restricted to special books and their covers. In order to apply gold text, printers would use separate fonts made from metal, assembling the text by hand. It was then put into a press and thin sheets of foil were added to the book cover or similar.
The use of foil can be traced back to Ernst Oeser in the 1880sand George M. Whiley in the 1930s. Whiley used atomized gold on polyester film. The process was extremely popular in the 1950s and 1960s.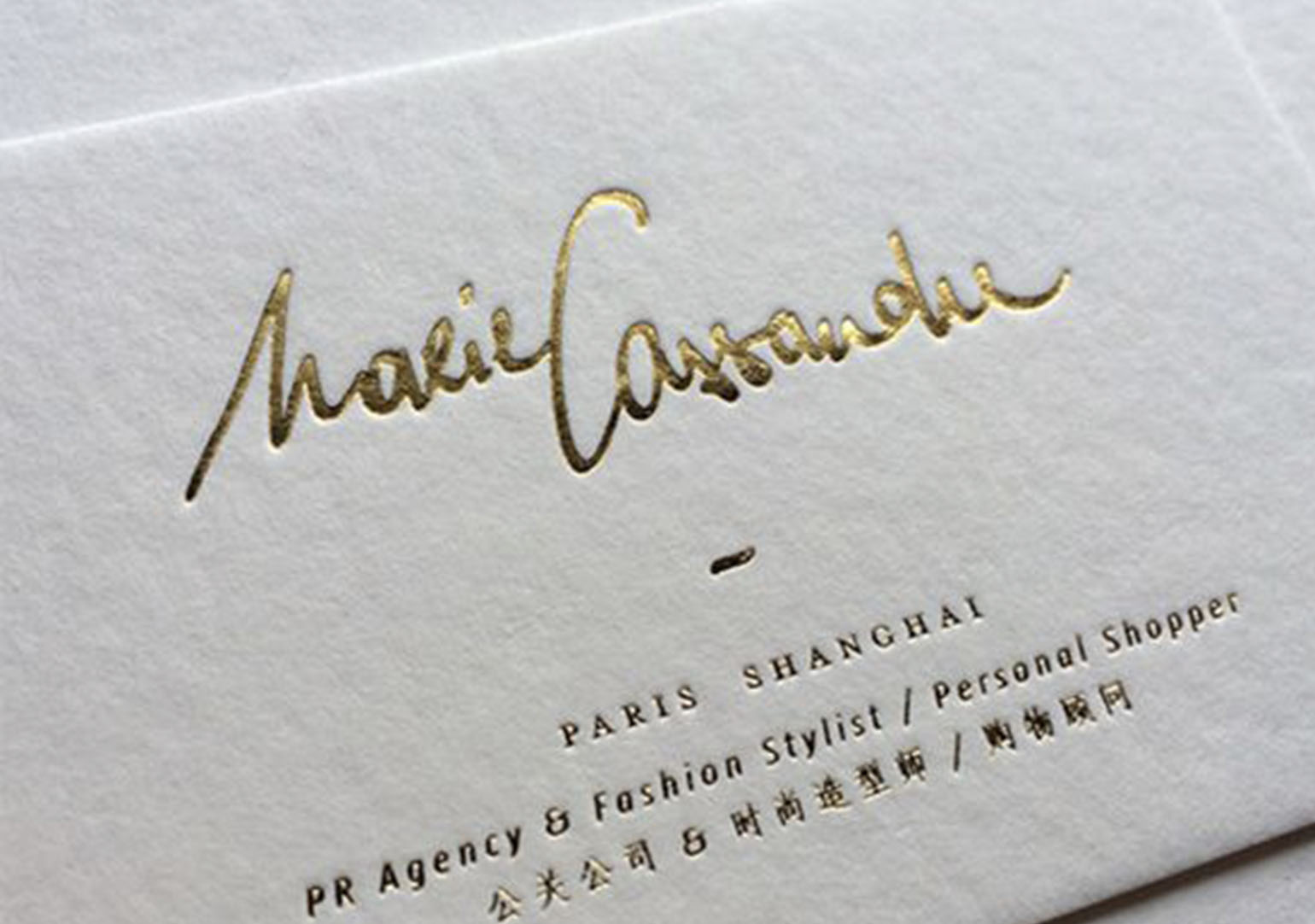 The foil stamping process today
The process is similar to that of engraving and letterpress as the foil is applied to the paper or card using pressure. Once the design has been chosen, a metal die is produced to match the shape. This allows coloured foil to be applied as many times as required until the design is complete. The dies are then heated and stamped using sufficient pressure as to apply a thin layer of foil to the material being used. If several colours are needed, then each one has to be added separately, running the material through the press several times until complete. If you decide that you want an embossed image or special effect, a final die will have to be created to take care of this.
Why choose foil stamping?
A fairly complex printing process, if you are considering using foil for stationery or invitations, it is worth looking at the process in more detail.
First of all, foil is opaque. It does not need to use any ink. This means that if you use a coloured paper, the foil will remain the same colour and will not change according to the coloured surface. Foil can look great on darker and coloured papers. With a vast range of finishes, you can choose from metallic, gloss, matt, patterned or plain and even holographic or pearlescent. If you need the colour of the paper to show through as an intrinsic part of the design, then ask your printer for semi-transparent foils that are tinted.
The foil is added by using pressure and heat so your printer will ensure that it is not added in a place where designs or text have already been added using thermography; this is because the heat from the foil process will melt the resins.
By adding metallic foil to your printed product, the result can be very visually attractive. You don't get this effect with letterpress, lithography or thermography where metallics can end up being flat and dull.
Always bear in mind that just like the letterpress process, foil stamping takes a lot of effort by the printer. Depending upon the end design, the material may need to be run through the press several times, adding different colours each time. This means that that foil stamping can be expensive. However, for special occasions, the end result is well worth the money.