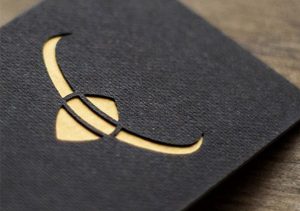 Die Cut 
Die cutting refers to the act of cutting into a custom shape with a machine. The customer will need to create a vector file (which needs to be created in Adobe Illustrator) for us to produce the mould for the die cutting process. With the vector file, we will be able to process it and create it into the shape that you designed. Die-cutting allows for your imagination to run wild with custom shapes and designs all made possible.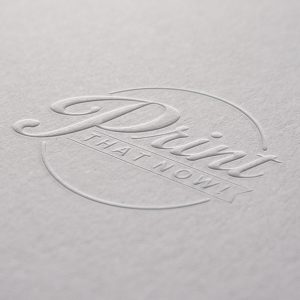 Embossing
Embossing creates a raised effect on a multitude of materials using a mould and stock paper, the mould presses into the stock paper similar to a stamp and it slightly raises images of the print. Embossing can be created on a singular level, raising the print to a raised level. You often see embossing commonly on business cards and invitations with raised text. You as the customer can create the emboss shape in Adobe Illustrator which we can then create the mould then emboss it on your product. 
Hot Stamping 
Hot stamping process uses a hot stamp press, a hot stamp mould and the desired colors. The hot stamp press contains a heating element that heats the die along with foil and then transfers the ink from within the foil across to the material. Hot stamping is used for many different products such as book bindings, napkins, greeting cards and a whole lot more. Again this shape can be created in Adobe Illustrator and we can create the mould. We have different colours such as gold, silver and rose gold with both silver and gold available in shiny or matt. 
Letterpress
Letterpress printing is said to be one of the oldest printing techniques. Letterpress is the technique of lovable metallic types that are arranged and pressed into the paper and create an embossed design or embossed word result. Letterpress is the same as the Deboss process , just sunken into the product.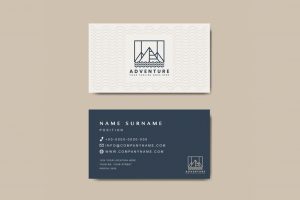 Silkscreen
Silkscreen printing is the process of pressing ink through a mesh that is stencilled to print a design. It's a widely used popular technique and sometimes referred to as serigraphy. This method is commonly used in posters and artwork but also can be used to print on fabrics for custom clothing. This process is mostly used in black cards as it's how you can have print on a black background, a premium service for an extra cost usually.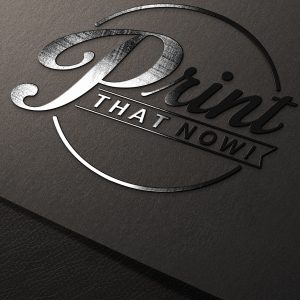 Spot UV
UV coating is a clear coat applied overprint matter, it's applied in liquid form then it is exposed to UV light which dries it quickly. This technique is used commonly on brochures and presentation folders because of the professional finish it gives.